Your Leading Investment
Partners
We are committed to building a more secure future for you
Why We Do What We Do
OUR VISION
Be the best-in-class, most preferred investment solution provider.
OUR MISSION
Focus on superior returns, excellent customer service, and need-based products with the highest ethical and professional standards. Educate the public about investment management services while being accessible to both local and international investors.
Pakistan's Most Trusted Asset Management Company
We are experts at managing your tailored portfolios and ensuring maximum returns. Our expertise is backed by our belief in success, resilience, entrepreneurialism and innovation.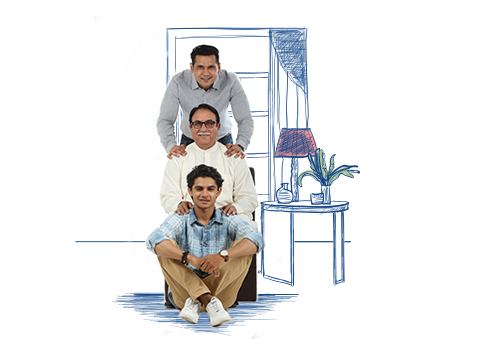 UBL Funds in Numbers
Assets Under Management

Rs. 132.52 Billion

(As of October 31, 2022)

Assets Quality Rating

AM1

By VIS

NTN Number

1456150-6

Subsidiary

Al-Ameen Financial Services (Pvt) Ltd.

Company Registration Number

K-08280

Licenses' Issuing Date & Number

SECP/LRD/LD/01/AMC/UBLFML/2022-11            June 15th, 2022

SECP/LRD/LD/01/IAS/UBLFML/2022-10               July 15th, 2022

SECP/PW/Reg-05/UBL                                           July 29th, 2009
Funds Under Management
24

Mutual Funds

8

Administrative Plans

2

Voluntary Pension Schemes
Our Core Values
Driven by our values to deliver the best
investment management services.
Customer Focus Deriving the meaning from the word focus, the analogy is to foresee things.
Respect Treating every individual and ideas with respect and care.
Excellence Performing in an outstanding manner in what ever we do and whenever we do it.
Entrepreneurship Using shadow as a tool, the visual depicts the zeal, infectious energy and the ultimate force within.
Curiosity Desire to learn, improve and be on look out for what our client would need.
Teamwork As teamwork and bonding gives you direction, the analogy of staying together has been depicted in the visual.
Integrity & Trust Keeping the sensitivity and hope in consideration, the sketch depicts faith and confidence to the core.
Global Investment Performance Standards GIPS®
Developed by the CFA Institute, GIPS® are a set of ethical standards used for the presentation and calculation of investment performance, designed to ensure fair representation and full disclosure of a fund manager's performance information.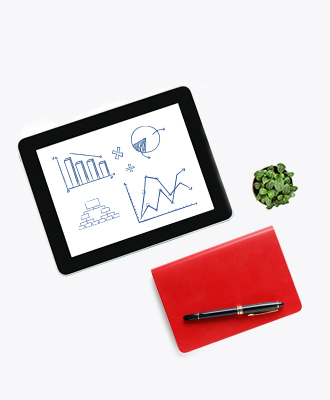 In 2010, UBL Fund Managers successfully implemented GIPS for the performance presentation of funds under its management. This is in-line with our commitment to provide world-class investment management services as well as transparent and fair performance reporting to our investors.
UBL Fund Managers is the first Asset Management Company to achieve GIPS compliance in the mutual funds industry in Pakistan. Our GIPS compliant status has independently been verified by KPMG Taseer Hadi & Co. Pakistan.
For our clients, the implementation of GIPS® means access to complete, transparent and unbiased performance information at par with globally recognized presentation standards.
Developed by the CFA Institute headquartered in USA, GIPS are a set of ethical standards used for the presentation and calculation of investment performance, and designed to ensure fair representation and full disclosure of a fund manager's performance information.
GIPS provide an ethical foundation and self-regulated means to communicate performance figures to prospective and current clients and are designed to provide such clients with adequate performance information to ensure that informed investment decisions are made.
For more information about GIPS® standards please visit www.gipsstandards.org
UBL Funds through the Years
2019 - We launched first-ever NSS competitive Special Savings Fund in mutual funds category.
2018 - Our Islamic Equity Fund received the prestigious Thomson Reuters Lipper award in the Global Islamic Category for 3 years and 10 Years.
2017 - Assigned AM1 rating by JCR - VIS, The highest rating for an asset manager in Pakistan
2016 - Honored as the first asset management company to receive the prestigious MAP award for the financial sector.
2011 - Going International - Launched UBL Fund Managers in the Middle East.
2010 - Launched Pakistan's first CPPI Fund based on internationally renowned methodologies.
2010 - Recognized as the first AMC in Pakistan to obtain GIPS Compliant status.
2005 - Opened doors to our first dedicated investment center in Karachi.
2001 - Incorporated as a wholly owned subsidiary of UBL Bank, UBL Fund Managers started its operations.

Not registered to UBL Funds Online?
sms ONLINE to 8258
Forgot your username or password?
call 0800-00026