Tailored Investment Solutions
Access to Global Expertise
With our investment expertise, we'll make your dreams a reality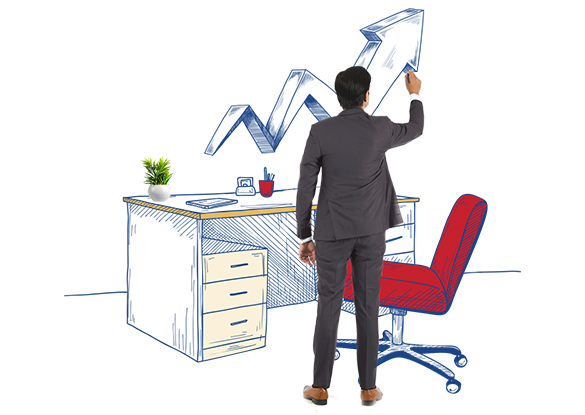 UBL Funds: Your Trusted Investment Partners
Choose Pakistan's leading and most trusted asset management company to reshape your dreams. Since commencing operations in 2001, we have proudly provided a wide array of investment solutions and advisory to retail and corporate clientele, both local and international.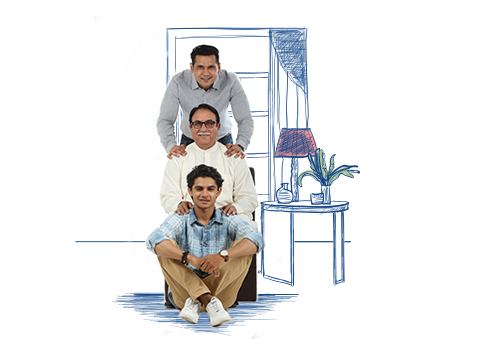 The Secret to our Success
01

Proven investment management process

02

Unparalleled customer service

03

Hiring and training top performing investment advisors

04

Aligned with global investment trends and practices
People behind UBL Funds
Mr. Azhar Hamid

Mr. Azhar Hamid is an international banker with a career spanning over 41 years with Grindlays Bank, ANZ Bank and latterly Standard Chartered Bank. He was appointed as the first Pakistani Country Head of ANZ Grindlays Bank in Pakistan in 1994. After acquisition of the Bank in 2000 by Standard Chartered Bank, was asked to continue as the Country Head of the combined bank, Retired in 2003.After introduction of a Riba free financial system in Pakistan in 1985, he led the team that established the First Grindlays Modaraba which became the most successful and dominant modaraba company in the Country.

Senior overseas assignments with ANZ Bank include UK, Bahrain, Jordan, and Australia. He has served on the board of Grindlays Bahrain Bank in Bahrain.
Upon retirement in 2003 served as Director Main Board of the State Bank of Pakistan which position he relinquished when asked by the Government to establish a Banking Mohtasib (Ombudsman) function in the Country. He was thus the first Banking Mohtasib (Ombudsman) in Pakistan and completed his 3 years term in May 2008.

He has served as Director on the Board of the Bank of Punjab the position which he relinquished in September 2009 and served on the Board of Burj Bank for 3 years up to end 2015.

He has also served on several Pakistan Government and State Bank of Pakistan committees on economic reforms and monetary policy.

Mr. Yasir Qadri

Mr. Qadri has about 20 years of asset management experience in different positions. He has served as CEO (Chief Executive Officer) of leading AMCs (Asset Management Companies) for the last 12 years. He serves as CEO of UBL Funds since 2016.

Mr. Qadri is a past Chairman of MUFAP (Mutual Funds Association of Pakistan) and has served on the Board of MUFAP and many important pan industry committees for last many years. He has earned an M.B.A. and a B.B.A. degree from the University of Central Oklahoma, USA.

Mr. Imran Sarwar

Mr. Imran Sarwar has over 25 years of leadership, management, strategy and risk experience in banking. He holds a business degree from Ohio Wesleyan University and Law from the University of Punjab.

Mr. Imran Sarwar is currently the Group Executive –Risk and Credit Policy, Chief Risk Officer at United Bank Limited (UBL)-Karachi. Prior to joining UBL, he held various senior positions at Standard Chartered Bank UAE and Pakistan. His last role was Head of Corporate Banking UAE.

Mr. Arif Akmal Saifie

Arif is currently Executive Vice President (EVP) – Financial Controller (Head of Investor Relations, Budgeting and Strategy) at United Bank Limited reporting to the Global CFO of the Bank since June 2013. He is a Fellow Member of the Institute of Chartered Accountants in Pakistan (ICAP) qualified in June 2003, having completed his audit training with PricewaterhouseCoopers – PwC in Pakistan, Karachi Office (1999-2003). He is also a member of the CFA Institute, USA since June 2008.
UBL is the second largest Bank in Pakistan with global assets of over Rs. 1.8 Trillion (USD12 billion). A large and well-diversified business spread across a network of over 1,400 branches, having a presence in 12 countries (Asia, GCC, UK, Africa, USA, Switzerland, China) with over 13,000 employees. The group entities include banking, asset management, insurance, micro finance and the largest branchless banking business in Pakistan.
Arif is responsible for all Investor Relations and Capital Market Matters, Market Intelligence, Business Analytics and liaison with external research analysts and rating agencies. He is also heading the Budgeting and Planning function and also responsible for the development of the long term strategy of the Bank, participation in its execution and monitoring. He is the leading speaker for UBL at all quarterly investor calls and responsible for representing UBL in the global investor space. Various conferences and road shows / NDRs attended at all major investment hubs (New York, London, Singapore, Hong Kong, UAE) over the last 7 years include those arranged by EFG Hermes, Credit Suisse, Bank of America Merill lynch, Auerbach Grayson, Renaissance Capital, CLSA. He is the principal contact point at UBL for all leading investors across Frontier and Emerging Markets.
Start of Banking career with RBS (formerly ABN AMRO Bank) in March 2004
He had been with the Royal Bank of Scotland, Pakistan (Formerly ABN AMRO Bank) for 7 years (March 2004-December 2010), inducted as part of the Financial Reporting Unit. The experience with RBS (Formerly ABN AMRO Bank) provided exposure across all business segments of the bank, being a strong whole sale banking franchise, servicing a top tier client base built on global relationships, supported by deep penetration in emerging retail markets in Pakistan. Portfolio coverage included all core areas within Finance and key participation in strategic projects within RBS Pakistan working closely with the local and regional management teams of the RBS Group in the UK and ABN AMRO Head Office in Amsterdam / Singapore. In Oct 2010 RBS Pakistan was acquired by Faysal Bank Limited (FBL), through the acquisition he remained with FBL, elevated to Senior Vice President, Head of Product and Cost Control within Finance. (served from January 2011 to June 2013).

Ms. Huma Pasha

Huma joined Usmani & Co (UCO)  in 2015 and brings with her over 35 years of local and international working experience for various global institutions including Citibank, Hub Power Company, and Dawood Hercules group in several management capacities and earned a wide range of experience in the power, fertilizer and textile sector. At Hubco initially she led treasury function and successfully concluded substantial treasury deals and later headed their internal audit function for over 20 years. After leaving Hubco she was associated with Dawood Hercules group for almost three years as group chief internal auditor. Her extensive working experience has sharpened her skills and is now managing multiple clients of UCO for providing effective internal audit services.

Huma heads UCO's advisory services she provides expert professional advice to a variety of clients on areas of obligor's risk rating reviews, business due diligences, complex solutions for revival of corporates in distress situations etc. Her proactive approach allows in building clients' confidence and gain their support. She is highly passionate for training services and more frequently indulge herself in various trainings for firm's clients as well as for highly reputed professional institutions of Pakistan on directors training, Board performance evaluation, internal audit, and sustainable business propositions.

Huma has served on the Audit Committee of the State Bank of Pakistan Banking Services Corporation and carried out quality control review of State Bank of Pakistan's internal audit functions and served on the Quality Assurance Board of ICAP.

Other significant positions held were on the Board of Institute of Internal Auditors International USA, President of IIA Karachi Chapter, and President of ISACA Karachi Chapters. Huma has also served as a Chairperson of Workstream Automation Ltd. a software firm.

Mr. Aslam Sadruddin

Mr. Aslam Sadruddin is a seasoned banker with a career spanning across 37 years. He has worked at organizations like Deutsche Bank AG Pakistan and Singapore, Union Bank and Standard Chartered Pakistan at various key positions in Operations and IT. He has a proven track record of leading teams of professional bankers to provide efficient and straight-through operations.

He is currently the Group Executive – Operations at United Bank Limited (UBL). In this role, he is looking after Global Operations including the domestic network of 1300+ Branches, International Operations and Centralized Functions consisting of Trade, Treasury, Branchless Banking Operations and Administration to name a few.

Mr. Muhammad Rizwan Malik

Muhammad Rizwan Malik is a seasoned treasury professional with a rich experience of over 20 years working in leading local and international banks in Pakistan. Rizwan is currently working as the Global Head of Treasury & Capital Markets at UBL, overseeing an investment book of over PKR 1 trillion in domestic market and USD 700mn in the global markets.

Prior to joining UBL, Rizwan was associated with Bank Alfalah where he grew Treasury business revenue and through his collaborative approach played an instrumental role in augmenting the trade & remittances business as Head of FX Sales and Trading. Mr. Malik has previously been associated with top financial institutions such as HBL, SCB and Barclays in different treasury roles.

Mr. Malik holds an MBA from the Institute of Business Administration (IBA) Karachi and has remained a very active member of Financial Market Association of Pakistan (FMAP). He was a member of executive committee of FMAP during 2003-2006 term.
Mr. Yasir Qadri

Mr. Qadri has about 20 years of asset management experience in different positions. He has served as CEO (Chief Executive Officer) of leading AMCs (Asset Management Companies) for the last 12 years. He serves as CEO of UBL Funds since 2016.

Mr. Qadri is a past Chairman of MUFAP (Mutual Funds Association of Pakistan) and has served on the Board of MUFAP and many important pan industry committees for last many years. He has earned an M.B.A. and a B.B.A. degree from the University of Central Oklahoma, USA.

Mr. Umair Ahmed

Mr. Ahmed is a Fellow member of the Institute of Chartered Accountant of Pakistan having qualified in 2007. During his career, Mr. Ahmed has mostly remained associated with MCB Arif Habib Savings & Investments Ltd. (MCBAH), where he worked for over 7 years and was elevated to the position of its Chief Financial Officer. During his stint with MCBAH, he remained actively involved in the Management of the Finance and Fund Operations functions, setting financial strategy, budgeting and forecasting, and providing the financial input to the overall management of the Company.

Prior to joining UBL Funds, Mr. Ahmed was at PIA Investments Ltd. as General Manager Finance. Being a member of Senior Management, his primary responsibility included overseeing financial affairs of Company's investments in the hospitality sector that were collectively valued at more than US$600 million.

Mr. Zeeshan Quddus

Mr. Quddus is a Chartered Accountant, having qualified in 2003. He completed his Article-ship from Ernst and Young. Zeeshan has a diversified experience of working in areas such as finance, Operations, Business Development and Strategic planning.

He has been associated with many prestigious organizations such as Arif Habib Investments, Al Meezan Investments and NBP Fullerton Asset Management in various capacities.

Over the years, Mr. Quddus has served on various committees including Tax committee of Mutual Funds Association of Pakistan (MUFAP) and the Economic Advisory Committee of the Institute of Chartered Accountants of Pakistan (ICAP).

Mr. Suleman Akhtar

Syed Suleman Akhtar heads the Investment Management Department at UBL Fund Managers. He has done MBA with a major in Finance from Institute of Business Administration (IBA), Karachi and holds a CFA charter. Suleman has over 18 years of well-rounded experience in corporate treasury management, investment research and fund management. Prior to joining UBL Fund Managers, he was associated with NAFA Funds, a leading local asset management company. Before that, he was associated with Foundation Securities (Pvt.) Ltd, a leading Pakistani brokerage house affiliated with Macquarie Capital Securities, Australia, as head of research. At Foundation, Suleman authored a number of co-branded research pieces on Macquarie platform and conducted analyst road shows in USA and Far East. Suleman was runner-up in CFAAP (CFA Association of Pakistan) best equity analyst award 2010.

Mr. Muhammad Imran

Muhammad Imran is the Head of Investment Advisory at UBL Fund Managers. He has over twenty years of diversified experience in Treasury and Fund Management, and has been part of the senior management in leading AMCs for the past 14 years. Imran is an MBA in Finance and member of Financial Market Association of Pakistan (FMAP). Before joining UBL Fund Managers, he was Chief Investment Officer at HBL Asset Management Limited. Prior to that, he held the position of Chief Investment Officer in ABL Asset Management Company Limited. Before that he was associated with MCB Asset Management Limited as a Senior Fund Manager. He also worked at AMZ Asset Management as Head of Fixed Income Funds where he was instrumental in establishing the company, developing its treasury systems and successful launching of different open ended funds. He has also had successful stints at Arif Habib Investment, Saudi Pak Leasing Company Limited and Pakistan Emerging Ventures Limited. Devising strategies to earn profit from market inefficiencies is his key strength and his views on financial markets are much sought by participants and regulator alike. His aim has always been to elevate his company and bring the best outcome for its clients.

Mr. Hadi H. Mukhi

Hadi has over 14 years of work experience in the field of Compliance, Risk Management and Internal Audit at the strategic and operational levels. Prior to his joining UBL Fund Managers, he was associated with Arif Habib Investments for over 5 years in Internal Audit and Compliance function. Hadi is a Certified Director from Pakistan Institute of Corporate Governance (PICG) and is a Certified Anti Money Laundering Professional (CAMLP) from Institute of Financial Markets of Pakistan (IFMP). He holds a Bachelor's degree from Karachi University in Commerce and certificate from Institute of Business Administration with specialization in Banking and Finance.

Mr. Ashar Siddiqui

Mr. Siddiqui has over 15 years of experience in Information technology with specialization in Strategic Management, Real-Time Systems, Derivatives, Enterprise level Software Applications Development, Networks and Infrastructure.

Prior to his joining UBL Fund Managers, he was associated with Greenstar Social Marketing (Guarantee Limited) where he was heading the Information Technology Department.

Before that, he was associated with Pakistan Mercantile Exchange (PMEX) as Head of Software Development. During his stint at PMEX, Mr. Siddiqui played an instrumental and leading role in designing and developing the Futures and Derivatives Trading System which is implemented to date.

Ashar holds a Master's Degree in Business Administration from the Institute of Business Administration (IBA) and a Bachelor's Degree in Computer Science from FAST University. He is also a certified Project Management Professional and additionally he also holds a Diploma in Big Data.

Mubeen Ashraf

Mr. Mubeen is a Chartered Accountant (qualified in July 2006) from Institute of Chartered Accountants of Pakistan and holds a Bachelors in Commerce degree from University of Karachi. His professional experience include, working as Head of Compliance at HBL Asset Management Limited; as Chief Internal Auditor at ABL Asset Management; as Deputy Director (Monitoring & Inspection Wing) at Securities and Exchange Commission of Pakistan; as Manager Internal Audit at Sui Southern Gas Company Limited and as Assistant Manager Audit and Assurance at Deloitte Pakistan. He completed his four years' training from Ernst & Young Pakistan. He has vast experience of working for Asset Management Companies, Mutual funds, Leasing Companies, Investment Banks and Modarabas. Besides, he has also conducted external and internal audits of various local and foreign financial institutions including mutual funds, manufacturing concerns, NGOs, service providers and trading companies.

Mr. Shahid Gul Motiwala

Mr. Motiwala has over 15 years of work experience in the areas of Business Development, Strategy making and Investments. He is currently holding dual portfolio of both Chief Executive Officer Al-Ameen Financial Services & Head of Retail Business, UBL Fund Managers.

Prior to the above position, he was working in the capacity of Chief Business Development Officer, Investment Advisory Division which is one of the largest SBU of UBL Fund Managers.

Mr. Motiwala has been associated with prestigious organizations like Al Meezan Investments and Gul Ahmed Group in various capacities. He holds a Masters degree in Business Administration from the Institute of Business Administration and certification in Claritas from CFA Institute.

Mr. Tanweer Ahmad Haral

Mr. Haral's career span of more than 25 years comprises of 16 years in Asset Management, 6 years in Corporate Banking, 1 year in Microfinance Banking and 2 years in Food Manufacturing/Export sector in leadership roles in diverse functions like Business Development, Global Distribution, Product Development/Management, Marketing and Compliance & Risk Management.

His last role was Head of Distribution (Corporate General Manager) at a Global Investment House based in Cape Town, South Africa, where he managed retail/corporate sales, client services, independent financial advisors and global distribution platforms, based in 3 offices within South Africa and UK London office.

He has been associated with leading AMCs and Banks i.e. MCB-Arif Habib Savings & Investments, ABL Asset Management, Faysal Asset Management, Faysal Bank and Emirates Bank Int'l PJSC. He has been a visiting faculty member at leading universities, IFMP and National Institute of Management (formerly NIPA) for Senior Management courses. He has also served as member Technical & Pension Committees, MUFAP and represented in Pensions sub-committee of National Financial Inclusion Strategy. He is a regular contributor in newspapers and magazines, besides appearing on the electronic media.

He had earned distinction in MBA (Banking) from IBA, Karachi. He is an old Ravian and earned College Colours in Tennis from GC Lahore & Sargodha, Punjab University singles champion and has won many Seniors Tennis tournament in Pakistan and abroad. He has also acquired various certifications in RE5 (South Africa), CMFD, FCM, PMR, IBP Part-1, Certificate in Islamic Law (IIU), Urdu and Punjabi Fazil languages.

Mr. Uzair Mufeez

Mr. Mufeez has been associated with UBL Funds as Chief Information Security Officer. He is having around 9 years of experience and expertise in the field of Systems and Information Security. Prior to his current assignment, he worked as Chief Information Security Officer at Silkbank Limited for around 4 years. Before that he was associated with Bank Alfalah Limited and Bank AL Habib Limited in the Information Security department.

An Engineer by profession, topped up by MSc. Networks and Computer Systems Security with distinction from the University of Greenwich London, UK, he has also achieved several internationally recognized professional certifications under his belt which includes CISM (Certified Information Security Manager) and CDPSE (Certified Data Privacy Solutions Engineer) from ISACA, CHFI (Computer Hacking Forensics Investigator) and CEH (Certified Ethical Hacker) from EC-Council. He is also actively engaged in multiple networking groups to promote and built the Information Security culture and education in the state.

Ms. Najwa Siddiqui

Najwa has an overall professional experience of more than 15 years, with nine years in the Human Resources sector and six years in the field of Education. She has experience working with cross functional teams, organizing assessment centers, conducting trainings & awareness sessions, managing recruitment, compensation & benefits practices, best HR practices and policies drafting and implementation, employee engagement and employee grievance handling.

She successfully built strong network with external HR Consultants, regional and global HR professionals in a leading MNC – Philip Morris (Pakistan) Ltd. and local leading Human Resources Consultancy – Narejo Human Resources Pvt. Ltd. Prior to joining UBL Funds, she was associated with TCS ECOM Pvt. Ltd. and worked there as the HR Business Partner. Currently she's part of the Enterprise Risk Management Committee for HR and is also serving as the Secretary to the Board Human Resources & Compensation Committee and the Employee Disciplinary Committee at UBL Funds.

Najwa has a Masters degree in Business Administration in Marketing from the Institute of Business Management as well as a Masters degree in Sociology from the University of Karachi. She's also a certified trainer.

Ms. Anum Imtiaz

Ms. Anum is an Associate Member of the Institute of Chartered Accountants of Pakistan, qualified in 2017. Prior to joining UBL Funds, she has been associated with A.F.Ferguson & Co. (a member firm of PwC Network) and Grant Thornton Pakistan. She has overall 11 years of experience in the areas of audit, compliance, accounting and financial reporting. She has got exposure of auditing diversified portfolio of clients including banking and financial services during her tenure with professional services firm.

Besides Chartered Accountancy, she also holds a Master's degree from University of Karachi with specialization in Economics.
Our Business Partners
In order to offer the services that our clients expect from us, we partner with leading institutions that share our commitment to excellence.
Ensuring Transparency through Corporate Governance
Board of Directors
UBL Fund Managers holds itself very high in terms of practicing corporate governance at the Board level. At present, two of the critical Board committees namely the Audit Committee and Human Resources Compensation Committee are headed by independent directors. This results in an oversight which is free of conflict of interest and is focused towards protecting investor and shareholder interest.
Managing Risks
Our Risk Management function plays a vital role in our organization as it fosters a disciplined risk culture and creates appropriate transparency providing a sound basis for investment management decisions. Risk Management is instrumental in ensuring a prudent and intelligent approach to risk-taking that appropriately balances risk and return. Moreover, through a proactive risk management culture we strive to minimize the potential for undesired risk exposure in any asset.
Committed to Compliance
We place utmost care on ensuring that our employees follow and maintain the highest standards of compliance with all legal, regulatory and internal requirements. Our employees are asked to observe strict standards of professional conduct at all times. Compliance considerations are critically important when selecting employees, defining processes and rules and are a vital element of all our supervisory and control systems.
Rewarding Excellence
Long-term growth and success in the financial services sector depends on the strength of human capital; our goal is to be the employer of choice in our industry.
We are committed to employing a compensation approach that rewards excellence, encourages personal contribution and professional growth and aligns the employees' interests with those of UBL Fund Managers, thus motivating the creation of shareholder value.
Internal Audit
Our Internal Audit function is staffed with quality professionals who  perform an independent and objective assurance/consulting function that is designed to add value to our operations. Using a systematic and disciplined approach, the Internal Audit team evaluates and enhances the effectiveness of our risk management, control and governance processes. The Head of Internal Audit, reports directly to the Audit Committee comprised of members of the Board.
Statement of Ethics & Business Practices
UBL Fund Managers is committed to the highest ethical standards and to conducting its business with the highest level of integrity. It is ingrained in each employee to be responsible, honest and ethical in their personal conduct as well as be a guardian of the company's high ethical standards.
Supporting the Communities
We Operate in
We have always been invested in helping others thrive – whether by giving to individuals in need, helping to sustain non-profits and charities or simply supporting the dedication and passion of our employees.
Through sponsorships, donations and volunteer initiatives, UBL Fund Managers continues to strengthen relationships with non-profit partners in the communities where our employees and clients live and work.
For our Corporate Social Responsibility Policy, click here

Not registered to UBL Funds Online?
sms ONLINE to 8258
Forgot your username or password?
call 0800-00026