Stay Home

& Invest Online
Invest Online in just Minutes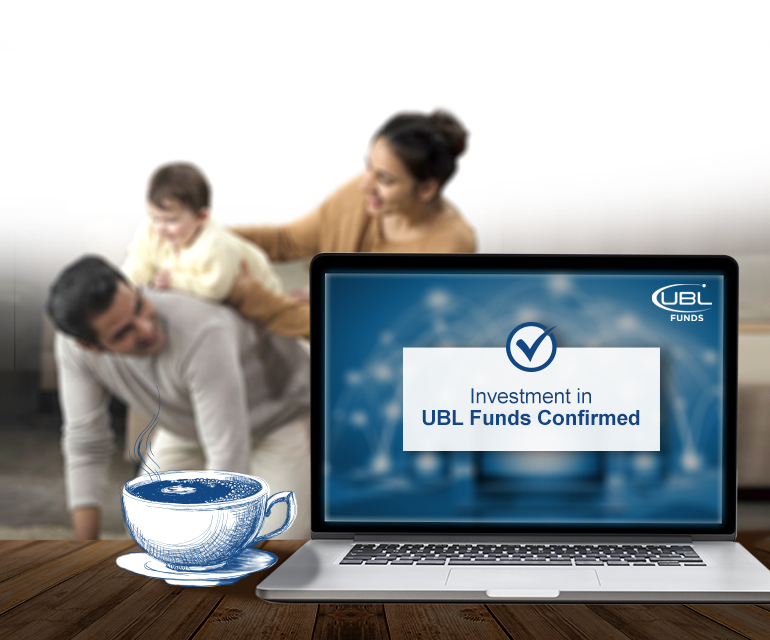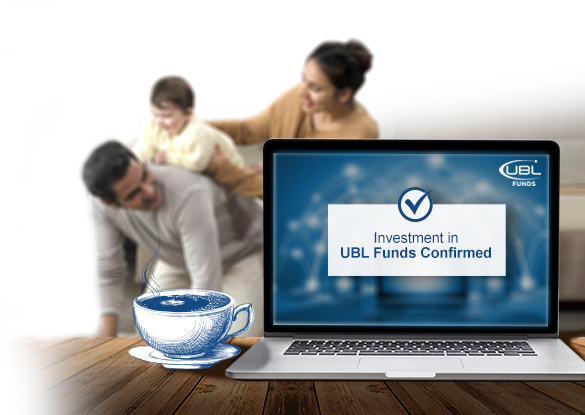 #Step1 : Generate a reference number.
You can use either of the two ways to generate the Reference number for making an Online Investment.
For Online Portal Users
For UBL Funds Online portal Users
Log-on to UBL Funds Online > Go to My E-Transactions > Additional Investment > Fill out the details > Insert Online T-PIN* to complete step 1 of the two steps process
*If T-PIN forgotten, use forgot T-PIN option on Online portal to generate new T-PIN on registered email
For Smart Saving Mobile App Users
For UBL Funds' Smart Saving Mobile App Users (via SMS)
Type INV space 10-digit Customer ID space Fund's/Plan's short name space Amount space T-PIN* and send to 8258
(For example: INV 00024135-1 ULPF 1000 1234)
*Use UBL Funds Mobile/Tele-Transact T-PIN (send sms 'REG' to 8258 or call 0800-00026 to register for Tele Transact and for T-PIN generation)
Upon successfully generating the reference number, follow step 2.
#Step 2 : Make an additional investment online.
Using 1Bill payment mechanism
Log-on to your Bank's Internet Portal or Mobile App
Go to Bill Payment option
Select '1Bill', go to Top Up Payment
 Enter Reference number (from step 01) in Account Number (in Top up payment)
Confirm details and Submit your transaction to complete the process
Using Bill Payment mechanism
Log-on to your Bank's Internet Portal or Mobile App
Go to Bill Payment option
Select Mutual Fund / Investment option, go to UBL Funds
Enter Reference number (from step 01)
Confirm details and Submit your transaction to complete the process
UBL Funds-Online Investment facility is available on the following internet banking portals and application:
UBL Bank
Habib Metropolitan Bank
Standard Chartered Bank
Bank Al Habib
Summit Bank
Allied Bank Limited
Askari Bank Limited
Dubai Islamic Bank
National Bank of Pakistan
Meezan Bank Limited
Samba Bank
The First Micro Finance Bank
NRSP Micro Finance Bank*
Bank of Punjab*
Bank Al-Falah Limited**
First Woman Bank Limited**
Note: UBL Account holders can make additional investment using Netbanking facility
*Through mobile banking only
**Through internet banking only

Not registered to UBL Funds Online?
sms ONLINE to 8258
Forgot your username or password?
call 0800-00026