Tailored Investment Solutions
Access to Global Expertise
With our investment expertise, we'll make your dreams a reality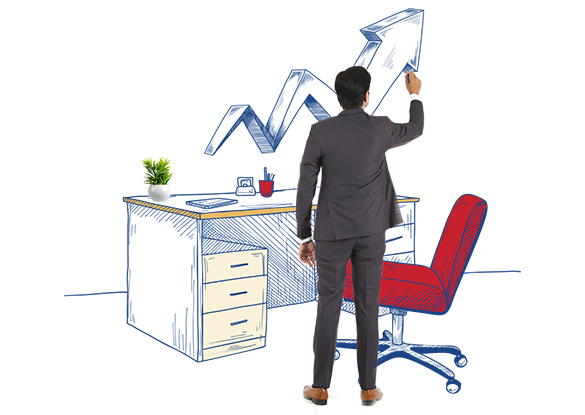 UBL Funds: Your Trusted Investment Partners
Choose Pakistan's leading and most trusted asset management company to reshape your dreams. Since commencing operations in 2001, we have proudly provided a wide array of investment solutions and advisory to retail and corporate clientele, both local and international.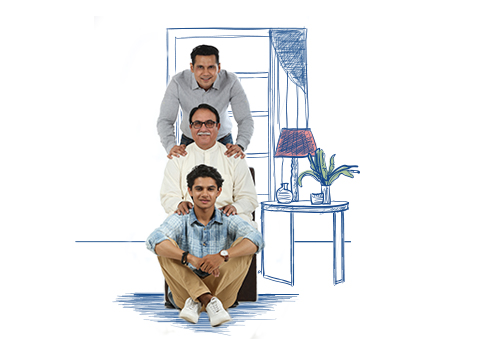 The Secret to our Success
01

Proven investment management process

02

Unparalleled customer service

03

Hiring and training top performing investment advisors

04

Aligned with global investment trends and practices
People behind UBL Funds
Azhar Hamid

Mr. Azhar Hamid is an international banker with a career spanning over 41 years with Grindlays Bank, ANZ Bank and latterly Standard Chartered Bank. He was appointed as the first Pakistani Country Head of ANZ Grindlays Bank in Pakistan in 1994. After acquisition of the Bank in 2000 by Standard Chartered Bank, was asked to continue as the Country Head of the combined bank, Retired in 2003.After introduction of a Riba free financial system in Pakistan in 1985, he led the team that established the First Grindlays Modaraba which became the most successful and dominant modaraba company in the Country.

Senior overseas assignments with ANZ Bank include UK, Bahrain, Jordan, and Australia. He has served on the board of Grindlays Bahrain Bank in Bahrain.
Upon retirement in 2003 served as Director Main Board of the State Bank of Pakistan which position he relinquished when asked by the Government to establish a Banking Mohtasib (Ombudsman) function in the Country. He was thus the first Banking Mohtasib (Ombudsman) in Pakistan and completed his 3 years term in May 2008.

He has served as Director on the Board of the Bank of Punjab the position which he relinquished in September 2009 and served on the Board of Burj Bank for 3 years up to end 2015.

He has also served on several Pakistan Government and State Bank of Pakistan committees on economic reforms and monetary policy.

Yasir Qadri

Mr. Qadri has about 20 years of asset management experience in different positions. He has served as CEO (Chief Executive Officer) of leading AMCs (Asset Management Companies) for the last 12 years. He serves as CEO of UBL Funds since 2016.

Mr. Qadri is a past Chairman of MUFAP (Mutual Funds Association of Pakistan) and has served on the Board of MUFAP and many important pan industry committees for last many years. He has earned an M.B.A. and a B.B.A. degree from the University of Central Oklahoma, USA.

Naz Khan

Ms. Naz Khan has worked as the Chief Financial Officer of Engro Corporation Ltd. During this period she was part of the team at Corp that implemented a successful turn-around through several transactions including restructurings, listings and new projects, which resulted in a tripling of the market cap of the company.Prior to her last role at Engro Corporation she was the CFO of Engro Fertilizers.

Previously, Naz has been involved with the financial markets for over 18 years on the asset management, investment banking and broking sides. She was CEO of KASB Funds from 2005 to August 2010 and earlier has been actively involved in primary as well as secondary markets for both debt and equity securities. She has also held key positions of Executive Director, Head of Money Market and Fixed Income, Head of Investment Advisory Division and Co-Head of Investment Banking Division at KASB Securities Limited, where she led major capital market transactions on the debt and equity side.

Naz has also served on the Boards of Mutual Fund Association of Pakistan (MUFAP), Young Presidents' Organization (YPO) and several of the Engro company boards, including publicly listed companies, as well as the recent project companies of Thar and LNG.

Naz has served as a member of various task forces and committees, including the Debt committees of the SECP and the KSE. She has also worked as a consultant for the Asian Development Bank on Mortgage Backed Securities.

Naz holds a B.A. in Economics from Mount Holyoke College, MA, USA and has attended leadership and management courses at INSEAD, Harvard University and Georgetown University.

Sadia Saeed

Ms. Sadia Saeed has over 30 years of domestic and international banking experience. She has extensive exposure to almost all departments of commercial banking with leadership roles in Human Resources, SME, Credit and Wholesale Banking. She has been a member of Country and Regional Management Committees at MCB Bank, Standard Chartered Bank Pakistan & UAE.

She holds a Master in Business Administration (MBA) from Institute of Business Administration (IBA)-Karachi. She has attended several Leadership, HR and Credit Seminars including HR Strategy in Transforming Organizations (London Business School) and Managing Change & Change of Management in Asia (INSEAD Singapore Campus).

Ms. Sadia Saeed is currently the Group Executive–Human Resource at United Bank Limited (UBL)-Karachi. Prior to joining UBL, she held senior positions at various banks including Standard Chartered Bank and MCB Bank Limited in the capacity of 'Regional General Manager SME Banking' and 'Group Head Human Resources'.

Imran Sarwar

Mr. Imran Sarwar has over 25 years of leadership, management, strategy and risk experience in banking. He holds a business degree from Ohio Wesleyan University and Law from the University of Punjab.

Mr. Imran Sarwar is currently the Group Executive –Risk and Credit Policy, Chief Risk Officer at United Bank Limited (UBL)-Karachi. Prior to joining UBL, he held various senior positions at Standard Chartered Bank UAE and Pakistan. His last role was Head of Corporate Banking UAE.

S. Furrukh Zaeem

Mr. Zaeem is a banking professional with core experience of Treasury expanding over 22 years. Currently, he is the Treasurer for United Bank limited managing the domestic and international Treasury setup. Since joining UBL in 2008, he has played a pivotal role in streamlining processes and business protocols, enhancing market image and ensuring team building. He has spent a short time as Regional corporate banking Head at UBL which provided him relevant experience into the corporate world. He is a member of the core Team of Game Changers at UBL which is working towards improving the organizational culture and instilling the values across UBL's network. He is currently serving as a member of Board of directors for UBL insurers and UBL Funds.

Prior to UBL, he worked as Executive Vice President and Head of Treasury at JS Bank, where he played an instrumental role in setting up treasury protocols and defining business policies for the newly established Treasury function. He started his professional career with American Express Bank in the year 1995 with Financial Markets & Treasury Division. He spent 11 years and worked in different roles with his last assignment as Head of Financial Markets & Treasurer. He was part of the select group of individuals who were responsible to instill the Blue Box values within the organization.

Mr. Zaeem is associated with the Financial Market Association of Pakistan (FMAP) & member of Investment committee of Pakistan Bankers Association where he plays an active role towards the development of the financial market.. He holds a Master's Degree in Business Administration from the Institute of Business Administration, Karachi, Pakistan

Arif Akmal Saifie

Arif is currently Executive Vice President (EVP) – Financial Controller (Head of Investor Relations, Budgeting and Strategy) at United Bank Limited reporting to the Global CFO of the Bank since June 2013. He is a Fellow Member of the Institute of Chartered Accountants in Pakistan (ICAP) qualified in June 2003, having completed his audit training with PricewaterhouseCoopers – PwC in Pakistan, Karachi Office (1999-2003). He is also a member of the CFA Institute, USA since June 2008.
UBL is the second largest Bank in Pakistan with global assets of over Rs. 1.8 Trillion (USD12 billion). A large and well-diversified business spread across a network of over 1,400 branches, having a presence in 12 countries (Asia, GCC, UK, Africa, USA, Switzerland, China) with over 13,000 employees. The group entities include banking, asset management, insurance, micro finance and the largest branchless banking business in Pakistan.
Arif is responsible for all Investor Relations and Capital Market Matters, Market Intelligence, Business Analytics and liaison with external research analysts and rating agencies. He is also heading the Budgeting and Planning function and also responsible for the development of the long term strategy of the Bank, participation in its execution and monitoring. He is the leading speaker for UBL at all quarterly investor calls and responsible for representing UBL in the global investor space. Various conferences and road shows / NDRs attended at all major investment hubs (New York, London, Singapore, Hong Kong, UAE) over the last 7 years include those arranged by EFG Hermes, Credit Suisse, Bank of America Merill lynch, Auerbach Grayson, Renaissance Capital, CLSA. He is the principal contact point at UBL for all leading investors across Frontier and Emerging Markets.
Start of Banking career with RBS (formerly ABN AMRO Bank) in March 2004
He had been with the Royal Bank of Scotland, Pakistan (Formerly ABN AMRO Bank) for 7 years (March 2004-December 2010), inducted as part of the Financial Reporting Unit. The experience with RBS (Formerly ABN AMRO Bank) provided exposure across all business segments of the bank, being a strong whole sale banking franchise, servicing a top tier client base built on global relationships, supported by deep penetration in emerging retail markets in Pakistan. Portfolio coverage included all core areas within Finance and key participation in strategic projects within RBS Pakistan working closely with the local and regional management teams of the RBS Group in the UK and ABN AMRO Head Office in Amsterdam / Singapore. In Oct 2010 RBS Pakistan was acquired by Faysal Bank Limited (FBL), through the acquisition he remained with FBL, elevated to Senior Vice President, Head of Product and Cost Control within Finance. (served from January 2011 to June 2013).
Yasir Qadri

Mr. Qadri has about 20 years of asset management experience in different positions. He has served as CEO (Chief Executive Officer) of leading AMCs (Asset Management Companies) for the last 12 years. He serves as CEO of UBL Funds since 2016.

Mr. Qadri is a past Chairman of MUFAP (Mutual Funds Association of Pakistan) and has served on the Board of MUFAP and many important pan industry committees for last many years. He has earned an M.B.A. and a B.B.A. degree from the University of Central Oklahoma, USA.

Umair Ahmed

Mr. Ahmed is a Fellow member of the Institute of Chartered Accountant of Pakistan having qualified in 2007. During his career, Mr. Ahmed has mostly remained associated with MCB Arif Habib Savings & Investments Ltd. (MCBAH), where he worked for over 7 years and was elevated to the position of its Chief Financial Officer. During his stint with MCBAH, he remained actively involved in the Management of the Finance and Fund Operations functions, setting financial strategy, budgeting and forecasting, and providing the financial input to the overall management of the Company.

Prior to joining UBL Funds, Mr. Ahmed was at PIA Investments Ltd. as General Manager Finance. Being a member of Senior Management, his primary responsibility included overseeing financial affairs of Company's investments in the hospitality sector that were collectively valued at more than US$600 million.

Zeeshan Quddus

Mr. Quddus is a Chartered Accountant, having qualified in 2003. He completed his Article-ship from Ernst and Young. Zeeshan has a diversified experience of working in areas such as finance, Operations, Business Development and Strategic planning.

He has been associated with many prestigious organizations such as Arif Habib Investments, Al Meezan Investments and NBP Fullerton Asset Management in various capacities.

Over the years, Mr. Quddus has served on various committees including Tax committee of Mutual Funds Association of Pakistan (MUFAP) and the Economic Advisory Committee of the Institute of Chartered Accountants of Pakistan (ICAP).

Suleman Akhtar

Syed Suleman Akhtar heads the Investment Management Department at UBL Fund Managers. He has done MBA with a major in Finance from Institute of Business Administration (IBA), Karachi and holds a CFA charter. Suleman has over 18 years of well-rounded experience in corporate treasury management, investment research and fund management. Prior to joining UBL Fund Managers, he was associated with NAFA Funds, a leading local asset management company. Before that, he was associated with Foundation Securities (Pvt.) Ltd, a leading Pakistani brokerage house affiliated with Macquarie Capital Securities, Australia, as head of research. At Foundation, Suleman authored a number of co-branded research pieces on Macquarie platform and conducted analyst road shows in USA and Far East. Suleman was runner-up in CFAAP (CFA Association of Pakistan) best equity analyst award 2010.

Ammar Valika

With over 15 years of experience in asset management and management consulting, Ammar holds a B.A in Economics, International Development Studies & Business Management from McGill University, Canada.

Ammar joined UBL Funds in 2011  in the capacity of Head of Retail and HNW Investments streamlining and growing the retail business of the company before taking up his new role encompassing Institutional and Retail Investments in January 2014 to focus on new sales initiatives and strategies for the organization.

Since 2018, in addition to the Institutional Investments department he was assigned the additional responsibility of leading the Marketing and Customer Services departments as well.

Prior to UBL Funds he was looking after Institutional & Retail Investments for BMA Financial Services Ltd., Pakistan's first independent financial products distribution company, where he initially joined as Head of Business Development and Strategy.

Previously he worked as a Senior Consultant for Sidat Hyder Morshed Associates (Watson Wyatt Pakistan) serving on various projects for clients including The World Bank, Asian Development Bank, State Bank of Pakistan, State Life Insurance Company, SingTel (Singapore), Microsoft (Turkey), Motor India Company amongst others.

Shahid Motiwala

With overall 15 years of experience in trade and Industry and more than 13 years in asset management, Mr. Motiwala has a degree of BBA and MBA from IBA – Karachi and Clarita's certification from CFA Institute.

Currently he's managing one of the largest businesses SBU in UBL Fund Managers with assets of over Rs.13Bn and spread over 50 Clients.

Mr. Motiwala joined UBL Funds in 2014 and worked in the capacity of CEO Al-Ameen Islamic Financial Services before taking up his new role in the advisory capacity. Prior to UBL Funds, he was looking after overall Sales, Marketing and Distribution at Al Meezan Investments in the capacity of EVP-Head of Sales & Marketing.

Previously, he worked as Business Development Manager with Gul Ahmed Textiles Mills, one of the largest integrated Textile units of Pakistan.

Amin Gulamani

Amin has over 15 years of work experience in the field of human resources both at the strategic and operational level. Prior to his joining UBL Funds, he was associated with the Aga Khan University (AKU) where he provided HR support to its business units based on their business strategies. During his tenure at AKU, he has also handled Human Resources of seven campuses outside Pakistan. He was actively involved in several change management and organizational development related initiatives for the University.

At UBL Funds, Amin is responsible to develop and implement a comprehensive range of HR strategies, policies and initiatives which are aligned with the Company business plans enabling the company to attract, retain, engage and develop employees.

Amin holds a Master's degree in Business Administration with specialization in Human Resources from the Institute of Business Management and a certification in Social Enterprise Management from Lahore University of Management Sciences. He has also attended several courses on Management, Leadership Development and Human Resources. He is also a certified Director from Pakistan Institute of Corporate Governance.

Amin also oversees the Administrative Services and Corporate Social Responsibility functions at UBL Funds.

Hadi H. Mukhi

Hadi has over 12 years of work experience in the field of Compliance, Internal Audit and Operational Risk at the strategic and operational level. Prior to his joining UBL Fund Managers, he was associated with Arif Habib Investments for over 5 years in Internal Audit and Compliance function. Hadi holds a Bachelor's degree from Karachi University in Commerce and certificate from Institute of Business Administration with specialization in Banking and Finance.

Ashar Siddiqui

Mr. Siddiqui has over 15 years of experience in Information technology with specialization in Strategic Management, Real-Time Systems, Derivatives, Enterprise level Software Applications Development, Networks and Infrastructure.

Prior to his joining UBL Fund Managers, he was associated with Greenstar Social Marketing (Guarantee Limited) where he was heading the Information Technology Department.

Before that, he was associated with Pakistan Mercantile Exchange (PMEX) as Head of Software Development. During his stint at PMEX, Mr. Siddiqui played an instrumental and leading role in designing and developing the Futures and Derivatives Trading System which is implemented to date.

Ashar holds a Master's Degree in Business Administration from the Institute of Business Administration (IBA) and a Bachelor's Degree in Computer Science from FAST University. He is also a certified Project Management Professional and additionally he also holds a Diploma in Big Data.

Bilal Javaid

Mr. Javaid is an Associate member of the Institute of Chartered Accountant of Pakistan and was associated with Deloitte Pakistan before joining the Company. He has over Nine years of diversified working experience. During his stint with the Company Mr. Javaid has been assigned various functions including Finance, Fund Accounting and Settlements where he is actively involved in setting financial strategy, planning, budgeting and forecasting. Mr. Javaid is also serving as member in various committees of the Company.
Our Business Partners
In order to offer the services that our clients expect from us, we partner with leading institutions that share our commitment to excellence.
Ensuring Transparency through Corporate Governance
Board of Directors
UBL Fund Managers holds itself very high in terms of practicing corporate governance at the Board level. At present, two of the critical Board committees namely the Audit Committee and Human Resources Compensation Committee are headed by independent directors. This results in an oversight which is free of conflict of interest and is focused towards protecting investor and shareholder interest.
Managing Risks
Our Risk Management function plays a vital role in our organization as it fosters a disciplined risk culture and creates appropriate transparency providing a sound basis for investment management decisions. Risk Management is instrumental in ensuring a prudent and intelligent approach to risk-taking that appropriately balances risk and return. Moreover, through a proactive risk management culture we strive to minimize the potential for undesired risk exposure in any asset.
Committed to Compliance
We place utmost care on ensuring that our employees follow and maintain the highest standards of compliance with all legal, regulatory and internal requirements. Our employees are asked to observe strict standards of professional conduct at all times. Compliance considerations are critically important when selecting employees, defining processes and rules and are a vital element of all our supervisory and control systems.
Rewarding Excellence
Long-term growth and success in the financial services sector depends on the strength of human capital; our goal is to be the employer of choice in our industry.
We are committed to employing a compensation approach that rewards excellence, encourages personal contribution and professional growth and aligns the employees' interests with those of UBL Fund Managers, thus motivating the creation of shareholder value.
Internal Audit
Our Internal Audit function is staffed with quality professionals who  perform an independent and objective assurance/consulting function that is designed to add value to our operations. Using a systematic and disciplined approach, the Internal Audit team evaluates and enhances the effectiveness of our risk management, control and governance processes. The Head of Internal Audit, reports directly to the Audit Committee comprised of members of the Board.
Statement of Ethics & Business Practices
UBL Fund Managers is committed to the highest ethical standards and to conducting its business with the highest level of integrity. It is ingrained in each employee to be responsible, honest and ethical in their personal conduct as well as be a guardian of the company's high ethical standards.
Supporting the Communities
We Operate in
We have always been invested in helping others thrive – whether by giving to individuals in need, helping to sustain non-profits and charities or simply supporting the dedication and passion of our employees.
Through sponsorships, donations and volunteer initiatives, UBL Fund Managers continues to strengthen relationships with non-profit partners in the communities where our employees and clients live and work.
For our Corporate Social Responsibility Policy, click here

Not registered to UBL Funds Online?
sms ONLINE to 8258
Forgot your username or password?
call 0800-00026