UBL Special
Savings Plan-I
Choose USSP-I for an optimal investment solution with regular profit payouts and stable returns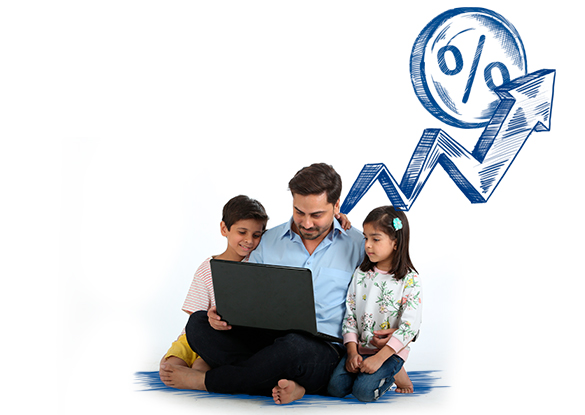 Why invest in UBL Special Savings Plan-I?
Profit Payout every 6 months

Tax Rebate on your investment

Duration of Plan - 36months

Competitive Regular returns
UBL Special Savings Plan –I (USSP-1) invests in a portfolio of fixed income Iinvestments, choosing the right instruments to ensure that investors receive capital protection at maturity whilst also providing stable returns and regular profit payouts.
UBL Special Savings Plan (USSP-I) is ideal for investors who:
Want to earn a competitive stable return on your investment
Want regular profit payouts
Want capital protection at maturity
Want to invest with professional fund managers
Fund Return Calculator
| | |
| --- | --- |
| Select Fund (scheme): | |
| Specify Amount (Rs.) | |
UBL Special Savings Plan-I
Need more information about the
fund? Here's what you need to know.
Fund Information
Rs.
100000
Minimum investment
Rs.
100000
Minimum subsequent investment
Investment charges
1% (FEL)
of Net Asset Value
Management fee (annual)
Upto 1%
of Net Asset Value
Redemption (withdrawl) charges
Risk & Reward Potential

Low
Risk of Prinicipal Erosion
Invest Now
Investing has never been easier. Fill in your details, build your optimal portfolio, and start your investment journey today
Fund Documents
Download the latest fund related document for UBL Special Savings Plan-I

Not registered to UBL Funds Online?
sms ONLINE to 8258
Forgot your username or password?
call 0800-00026