UBL Retirement
Savings Fund
UBL Retirement Savings Fund allows you to enjoy financial independent and care free life even after you stop working.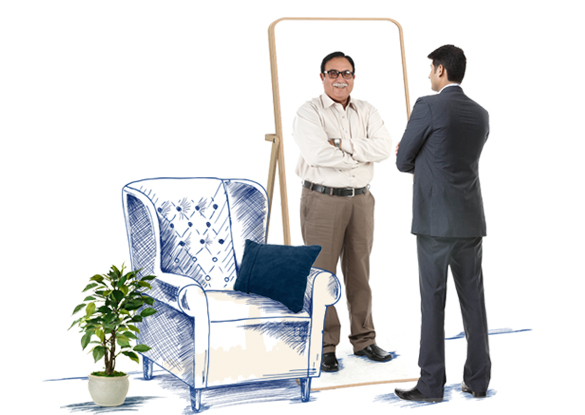 Why invest in UBL Retirement Savings Fund?
Flexible allocation schemes to match your needs

Avail attractive Tax benefits

Free Takaful Coverage

Start investing with Rs. 500
UBL Retirement Savings Fund is designed to offer you with an easy and affordable means of growing your retirement savings in Money Market, Debt, Equity and Commodity sub-funds, so you can achieve a financially independent and rewarding life after retirement.
Four fixed allocation plans, a life cycle plan and a customized allocation plan available according to your choice and risk appetite.
UBL Retirement Savings Fund (URSF) is ideal for investors who:
Want to save towards your retirement with as low as Rs. 500/- only.
Want to invest a lump sum amount or invest periodically.
Want to invest in different asset classes in order to have diversified portfolio.
Want to avail a tax credit on their investment.
UBL Retirement Savings Fund
Need more information about the fund? Here's what you need to know.
Fund Information
Rs.
500
Minimum subsequent investment
Investment charges
3%
of Net Asset Value
Management fee (annual)
1.5%
of Net Asset Value
Risk & Reward Potential

Medium
Invest Now
Investing has never been easier. Fill in your details, build your optimal portfolio, and start your investment journey today
Fund Documents
Download the latest fund related document for UBL Retirement Savings Fund

Not registered to UBL Funds Online?
sms ONLINE to 8258
Forgot your username or password?
call 0800-00026